Melias Corporate Catering
Corporate Catering serving Manchester, Salford, Northwest.
Manchester M3
0161 425 8113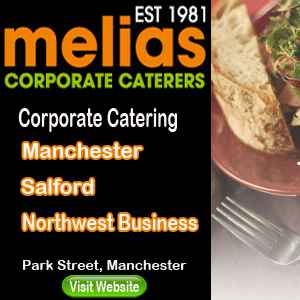 Melias Corporate Catering has been serving the Manchester business community for over 20 years with quality catering. Our catering menus are varied and range from a bewildering variety of sandwiches filled with imagination, to Ethnic speciality savouries from all over the world. A wonderful array of mouth watering desserts to tempt all palates. If you are catering for a party of only 2 people or even 600 people, Melias Catering can handle everything. So if you are considering organising an event, why not give Melias Catering a call.... We won't disappoint! See our website for more information.
To Place a Business Ad - Click Here