An Established Family Run Cleaning Business.
The Crescent, Manchester M44
0800 471 4891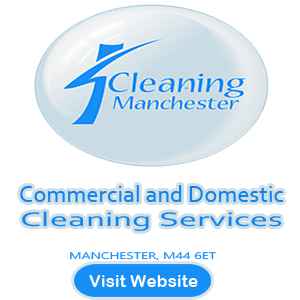 Cleaning Manchester can offer a variety of bespoke services and work for domestic, commercial and public sector customers. You can expect the highest levels of punctuality as well as attention to detail from the team. The team always welcome you if you have any special queries about their services. Talk to them today if you're looking for superior carpet cleaning services in Manchester. Simply head to the website to find out more about our range of cleaning services. Visit the website for full information about our services.
To Place a Business Ad - Click Here