Discount Flooring Manchester
We Buy Big So You Pay Less!
Chapel Street, Salford, Manchester
0161 641 9996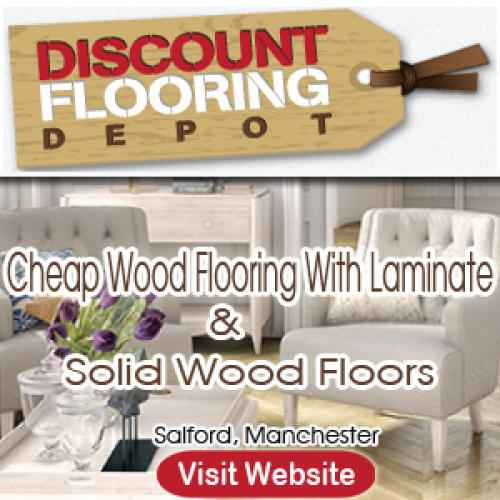 No room in the house is complete without good quality flooring, and here at Discount Flooring Depot, that's exactly what we provide at prices that won't break the bank. We have the largest range of laminate flooring, solid wood flooring, engineered wood floors and flooring accessories available on-line in the UK, meaning you can find the highest standard of flooring for every room in your house no matter what budget you have. We have a huge flooring selection available in a range of types and finishes.
To Place a Business Ad - Click Here